U.S. Coincident Index Growth Rate at 21-Month low
The U.S. Coincident Index (USCI) ticked down to 169.8 in November from 169.9. The USCI year-over-year growth rate slipped to 2.7%, a 21-month low.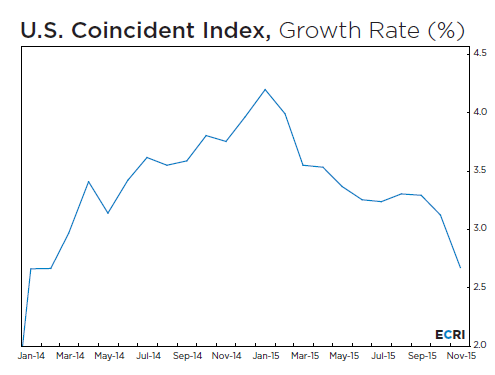 To put the state of the economy in perspective click here to watch Lakshman Achuthan in the latest interview on Bloomberg TV.